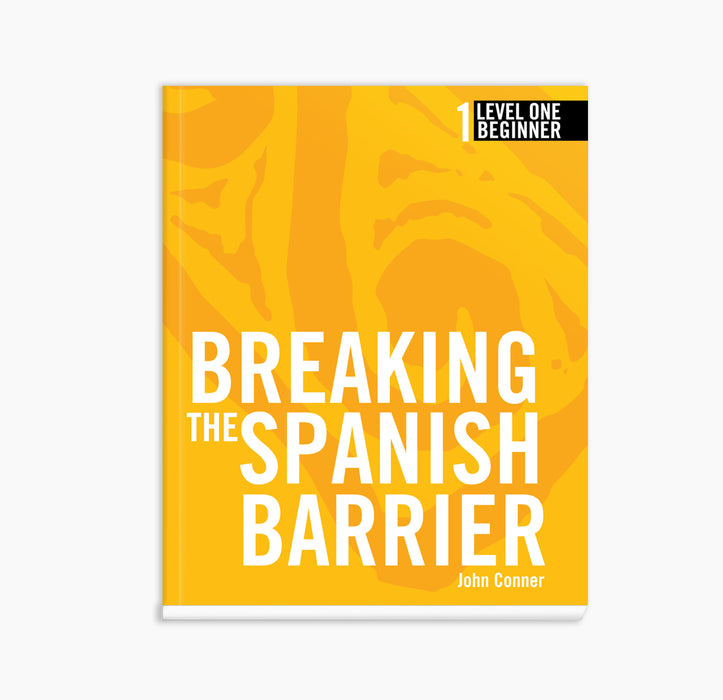 Spanish Level 1/Beginner Book (Student Edition)
Original price
$65.00
-
Original price
$65.00
Our all-in-one textbook/workbook is the centerpiece of our language curriculum. With essential vocabulary, grammar fundamentals and up-to-date cultural information, our core text is everything you need for a full year's course.
Our level 1 book assumes no prior knowledge of Spanish. It starts from the very beginning by introducing simple words and phrases that can be used right away.
The "First Steps" lesson also presents all the sounds of the Spanish language so that students can develop an authentic accent. Theme-based vocabulary offers students opportunities to learn words relevant to their daily lives at home, school, and beyond
An action-packed dialogue series appears throughout the book offering students reading and listening comprehension practice
Throughout the chapters, easy-to-understand explanations unravel these essential building blocks of language:

nouns, pronouns, adjectives, verbs, adverbs, conjunctions, and prepositions
the present, preterite, imperfect, and progressive tenses
formal commands
Click here to view a sample print chapter.
Click here for the table of contents.
ISBN: 978-1-955306-00-3