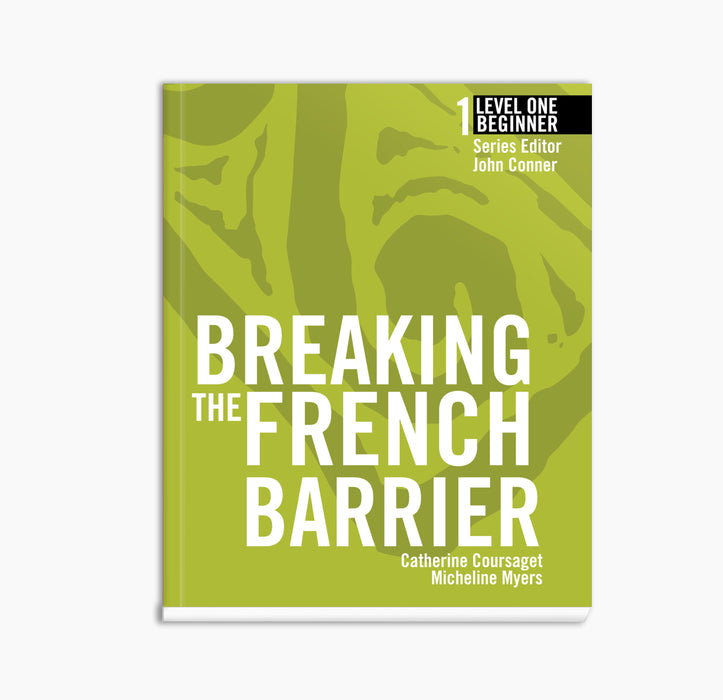 French Level 1/Beginner Book (Student Edition)
Original price
$65.00
-
Original price
$65.00
Our all-in-one textbook/workbook is the centerpiece of our language curriculum. With essential vocabulary, grammar fundamentals and up-to-date cultural information, our core text is everything you need for a full year's course.
Our level 1 book assumes no prior knowledge of French. The "First Steps" lesson also presents all the sounds of the French language so that students can develop an authentic accent.
Theme-based, simple words and vocabulary offers students opportunities to learn words relevant to their daily lives at home, school, and beyond.  
An action-packed dialogue series appears throughout the book offering students reading and listening comprehension practice.
Throughout the chapters, easy-to-understand explanations unravel these essential building blocks of language:
nouns, pronouns, adjectives, verbs, adverbs, conjunctions, and prepositions
the present, passé composé, imperfect, and progressive tenses
formal commands
Click here to view a sample print chapter.
Click here for the table of contents. 
ISBN: 978-1-955306-06-5