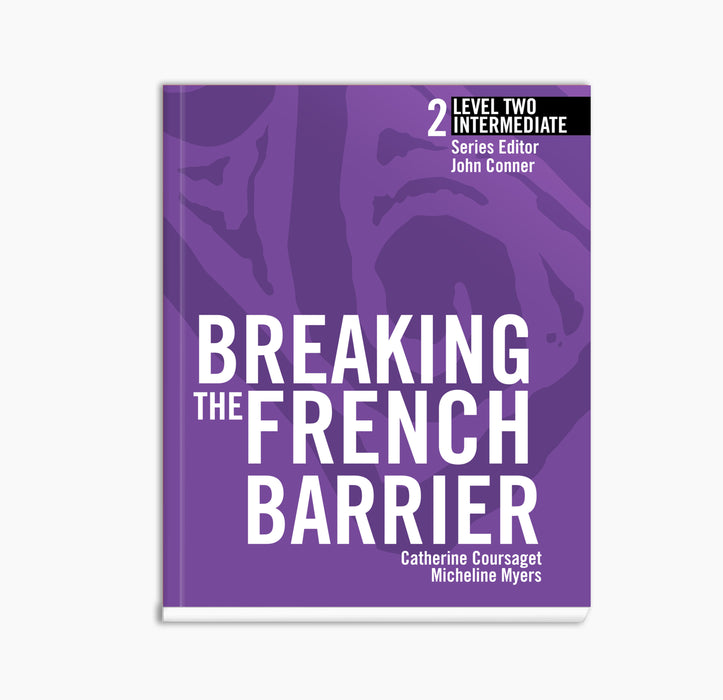 French Level 2/Intermediate Book (Student Edition)
Original price
$65.00
-
Original price
$65.00
The all-in-one textbook/workbook is the centerpiece of our language curriculum. With essential vocabulary, grammar fundamentals and up-to-date cultural information, our core text is everything you need for a full year's course.
Level 2 first reviews key grammar topics to ensure that all students have a strong grounding in the present, passé composé and imperfect tenses.  
New lists of vocabulary further expand students' ability to describe the world around them
An adventure series also is featured in Level 2 as characters travel to exciting new places with unexpected twists and turns
The new material in Level 2 includes:
the future, conditional, present perfect, the pluperfect, present subjunctive, and the pluperfect subjunctive tenses
indefinites, demonstratives, and reflexive pronouns
informal commands, comparisons
Click here to view a sample print chapter.  
Click here for the table of contents. 
ISBN: 978-1-955306-08-9